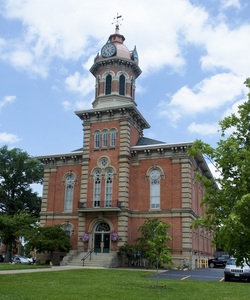 Originally founded as Turk & Associates in 2012, Turk|Apelis was started with the idea that a smaller, smarter law firm could provide more responsive service to its clients and its community. After years of combined experience at Fortune 500 companies and major law firms, the founding members of Turk|Apelis decided to put their collective knowledge and insight to work to provide high quality, cost-effective and personal legal solutions.
Turk|Apelis is a small-town law firm with statewide reach. We serve clients in Northeast Ohio and beyond. Just like our clients - we live here and work here. And just like our clients - we are experienced, dedicated, and compassionate. We promise to provide you with vigorous advocacy and sound counsel designed to meet your needs and exceed your expectations.
Our firm is built on the fundamental belief that there is no such thing as a small case. Because your legal needs are important to you, they are important to us. Our promise to you: You are our highest priority.
Let us know how we can serve you.
---